The Line of Making Blister Tray
/Blister Package
NO.

Machine

Item

Marks

1

Vacuum Forming Machine(Thermoforming Machine)

DXS-700/1200A-1 or Other

2

Cutting Machine

Cutting Material Machine

C/1200

Choose one of them according to the actual conditions.

Supercharge Puncher Machine

HQZY-60 or HQZY-200

3

Air compressor

0.8m3/min

Allocated by the Demanding Party Oneself.
The samples:
PVC and PVC+ flock finishing sheet,Blister tray
PP Blister tray
DXS-700/1200A-1 Full-Automatic Computer Control High-Speed
Vacuum Forming Machine(Thermoforming Machine)
The type DXS-700/1200A-1 is a full-automatic computer-controlled high-speed vacuum forming machine. This machine is designed by the principle of mechanical-electrical-pneumatic integration. It adopts PLC control system, touch screen and digital displayed voltmeter adjustment. This full-automatic forming equipment for high efficiency plastic sheet material includes sending, calefaction, forming, cooling, mold unloading, truncation at one blow. This machine is an inward configuration and get reliable performance and handy operation.
Scope of application:
It is suitable for plastic sheet material of PS, HIPS, PVC, PET, PP, flocking sheet and produces varieties of packaging which are salvers, inner linings of products etc.. For example: curatorial injection salver, inner lining of oral liquid, inner lining of combined set, inner lining of cookies, one-off tableware etc…
.
Main Technical Parameters:
| | |
| --- | --- |
| Length of molding (mm) 760-1200 | Width of molding (mm) 500-700 |
| Highness of molding (mm) <=165 | Production speed(Time/h) 60-420 |
| Power consumption of electric furnace (kw) 24Kw | power consumption of vacuum pump motor(kw) 3 |
| Pump speed (m3/h)100 | power consumption of air compressor 7.5Kw |
| Air displacement (m3/min) 0.8 | Voltage (V/Hz) 380/220V 50HZ |
| Formal size (mm) 7220*1380*2490 | Weight (Kg) 2800 |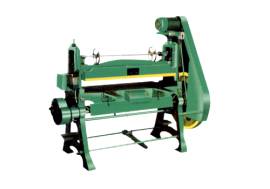 DXS-700/1200A-1 Computer Control High Speed
Vacuum Forming Machine (Thermoforming Machine)
Specifications

1. Vacuum pump: BUSCH 100m3/h (Germany)

2. Solenoid valve: SMC (Japan)

3. control touch screen:SIEMENS

4. PLC: SIEMENS

5. Control relay: OMRON (Japan) others:DELIXI、 CHINT

6. Cylinder: HENG YI PNEUMATIC ELEMENTS JOINT FACTORY

7. Heating system:Sixty Infrared Ceramic Heating Bricks

8. Temperature-adjusting system:sixty silicon control、solid regulator、dig-display voltmeter

9. Automatic Spray Gun:POLY(Taiwan), eight

10.Transducer: SCHNEIDER (France) Reducing Motor:Taiwan

11. Code device: NEMICON (Japan)

Key Features

1. Width of molding can be adjusted freely on customer's request from 500 to 700mm.

2. Reducing motor is introduced here to feed under the error of 4mm. Length set can be realized by programming on touching screen, expediently and precisely.

3. Shocking mold unloading:1~20 per second free adjustment, adjustable amplitude, two times mold loading, reversely blowing mold unloading, secure products not to deform and easily mold unloading.

4. Customers can select combining mold (up to 20 combining specs) or fixed spec mold.

5. Machine is controlled by PLC system, with a 5.7 inches touching screen, handy manipulation. Two vacuuming, vacuum advancing and two mold loading features are also available.

6. Advance ending sheet can avoid over temperature of first feed, utilizing sheet efficiently and reducing wastes.

7. Automatic Spray Gun of POLY in Taiwan has many features: fast forming, easy mold unloading, wind cooling with brake.

8. Close heating body adopting dig-displayed voltmeter, silicon control, solid regulator, can utilize heat efficiently; make power conservation and stable temperature possible.

9. Guide post receives hardness treatment. With composite bearing, it need not oil supply, which can reduce package contamination, keep the machine neat.
C/1200 CUTTING MACHINE: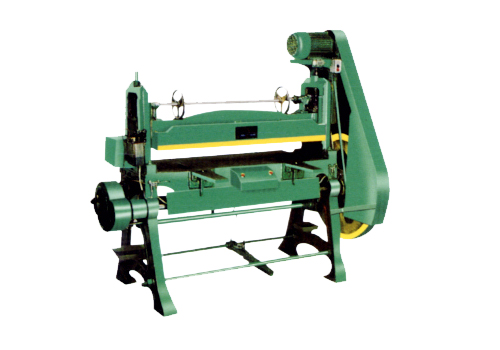 | | |
| --- | --- |
| Spec | 116 |
| Size | 1160mm |
| Strength of washing and cutting | 70kn |
| highness of press plank | 48mm |
| Speed of press | 70time/min |
| Min distance of up and down pressing plank | 65mm |
| Power adjust of highness of press plank | 95mm |
| Hemline size of press plank | 1152×388mm |
| Power of machine | 2.2Kw |
| Worktable of machine | 1167×415mm |
| Formal size | 1700×950×1600mm |
| Weight | 1200kg |
HQZY-60/200 SUPERCHARGED PUNCH
HQZY Series Punch adopts drive technology which changs hydraulics
into supercharge. The working stroke is controlled by pneumatic, when the
cutter touches the products, the pressure supercharge to cut,then the mould
plate returned. The stacking and cutting station is cycled to work.
APPLICATION AREA:
HQZY series machine have lower consumption, lower voice, accurate fixed position,
long-life mould and easy operation etc. It is suitable to press punch, bending,
forging the plastic products in the package, light industry, electronics and
hardware fields.
PARAMETER:
Model HQZY-60 HQZY-200
General stroke 100mm 100mm
Working stroke 5mm 5mm
Supercharge ratio 1:22 1:72
Air consumption 0.0095m3/min 0.054m3/min
Power consumption 100w/hr 100w/hr
Mould size maximum 510*670mm 700*1300mm
Air pressure 0.6-1.0Mpa 0.6-1.0Mpa
Power 220V 50HZ 220V 50HZ
Speed force 824-1374Kgf 1752-2920Kgf
Returning force 1580-2638Kgf 4500-7540Kgf
Punch force 38.4-66T 128-220T
Weight 2000Kg 6000Kg
Dimension 1220*1200*2050(mm) 3420*1500*2100(mm)