Wheat Series Machinery
---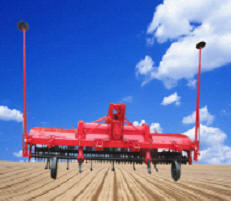 Product name:SGT-490Biaxial combined soil-working machine
Serial number:ZDJ-0014
Brand:BoNong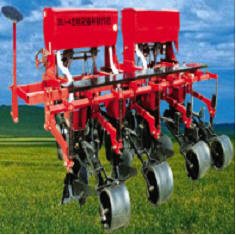 The machine can complete the joint operation of subsoiling, deep fertilizing, ridging,precision seeding,soil covering and repression.Install of digital electronic monitor to monitor and alarm the seeding wheel does not rotate,a seed conveying pipe and a seed guide pipe plug and the seed box without seed to cause the problem of lack of seeding and break in time.
Product name:2BJZ-4 precision seeding machine
Serial number:BZJ-0007
Brand:BoNong
Size(L*W*H):1860〜3600〜1450mm
Supporting power:30-50HP four wheel tractor
Productivity:1.0-1.5ha/h
1.Embedded drip irrigation belt is a flat shape of the drop head inserted in the pipe wall on the integration of drip irrigation belt, widely used in the greenhouse, cotton, potato, corn, grapes, sugar beet, pepper, onion, yam and other field crops irrigation.
2.Drip and tube with integration, convenient installation and use, low cost, less investment.
3.Drop head has the filter window, good blocking resistance.
4.To use the labyrinth channel with certain pressure compensation.
5.Drippers spacing can be based on user requirements.
Product name:wheat water saving production patch type drip irrigation tape
Texture of material:plastic
Connection size: 1/8
Spacing(cm): 30
flow rate(m3 /h): 0.3
Suggested work pressure(kg/cm2): 1
Pipe diameter:♂16mm
Wall thickness:0.2mm-0.3mm-0.4mm-0.6mm
Emitter spacing:150mm-200mm-300mm or customer requirements
Working pressure:0.1MPa
Flow rate:1.38-2.0-3.0l/h
Mainly used for the before and after crop emergence,seedlings and seedlings row cultivator,crush surface hardening layer,promote the seed germination,using the equipment operation before seeding operation can rise the soil moisture,increase the soil temperature,make crop seedlings rapidly neat unearthed,seedling after operation can play a role of ridge tillage weeding.
Product name:3ZC-2 interline combined rotary hoe
Serial number:ZH-0003
Brand:BoNong
Supporting power:12-15 HP small four-wheel tractor
The machine is matched with a small four-wheel tractor.It is suitable for agriculture, horticultural production units and individual households in agriculture and forestry.Use machinery to the field, orchard and nursery to spray water soluble fertilizers, herbicides and pesticides.
Product name:3WP8.4-400 type spraying machine
Serial number:ZH-0006
Brand:BoNong
Supporting power:more than 12 HP four wheel tractor
The machine is composed of machine for harvesting, threshing device, a grain bin and unloading device, a walking device, electrical, hydraulic, engine system and handling,harvest wheat, soybean mainly and other crops medium-sized combine harvester.
Product name:BoNong-3.5 combine harvester
Serial number: LHS-0001
Brand:BoNong
Normal rated power(kw/ps):75/100
The machine is suitable for rice, corn, wheat and other grain drying, using coal or straw as fuel, to solve the problem of grain storage and sales.
Product name:5HTJ-0.5/1.0 grain drier
Serial number:GZJ-0002
Brand:BoNong
work efficiency:rice 10 tons/day
  wheat 10 tons/day
     corn 4-6 tons/day
Installed electricity capacity:3-4KW