Tractor
---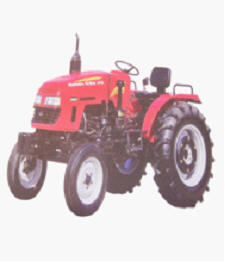 Product name:MaHengDa harvester 250
Serial number:0005
Size(L〜W〜H):2550〜1205〜1385mm
Normal rated power(kw/hp/rpm):14/20/2350
Weight:900kg
Product name:four wheel tractor
Brand:MuHe
Product model:1004
Machine size:large-sized
File number:4*(2+1)*2
Size:4290*2100*2810(mm)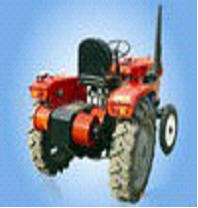 1.By the 280 model tractor converted,many transmission gears.
2.Used for lifting or pulling wire,wire etc.
3.The traction drum is equipped with three,two with the large diameter drum groove,is used without twist rope pull quote,effective protection of wire rope is not damaged,the other a reel for V type groove.
4.With the walking part itself,can also be equipped with a towed box transport cement rod or some gadgets.High power, high cross country performance.
Product name:280 tractor
Brand:ChangYuan electric power
Pruduct model:TJM-50
Applicable wire diameter:22(mm)
Dongfanghong LF8090/LF80 904WD tractor clutch for dry, monolithic, independently manipulated, disk spring pressing double action clutch, gearbox with12 forward gears,4reverse gear, speed range wide distribution, can adapt the plowing, seeding, rotary tillage, cultivation, harvesting, transportation and other operations.Hydraulic suspension system for a comprehensive, powerful control force control, position control and floating control in a variety of ways, and are equipped with hydraulic system output, the power output shaft of two speed(1000,540r/min)and for synchronizing the output.Can be equipped with various drive farm machinery, to meet a variety of agricultural production requirements; transport operations, with a trailer brake, transport speed can reach 28.5km/h.
Tractor model:Dongfanghong LF80-90/LF80-90 4WD
Drive type: Rear wheel drive/four wheel drive
Motor:12hRated power(kW)58.8/Rated speed(r/min) 2400
Rated traction force (kN):14.9/17.6
File number:12F+4R
The speed(km/h):1.7-28.5
Axle distance (mm):2342/2314
Wheel spacing (mm):front wheel tread (factory track):1400-19001/1671-2002(1671)
Rear wheel tread (factory track): 406-2098(1519)/1406-2098(1519)
Tire specifications: front:7.50-18,9.00-16/11.2-28,13.6-24/11.2-28(high pattern) rear:16.9-34,13.6-38/13.6-38(high pattern)/16.9-34,13.6-38/13.6-38(high pattern)
Minimum service quality (kg)(Device driver's cab,the counterweight frame):3380/3670
Size(L〜W〜H)(mm):4290〜1960〜2720/4260〜2180〜2720
Ground clearance (mm):505(front axle casing )/430(front drive axle shell)
The power output shaft speed (r/min):1000,540 or 540 and 1000
Maximum lifting force (kN)(suspension point 610mm):−16.5